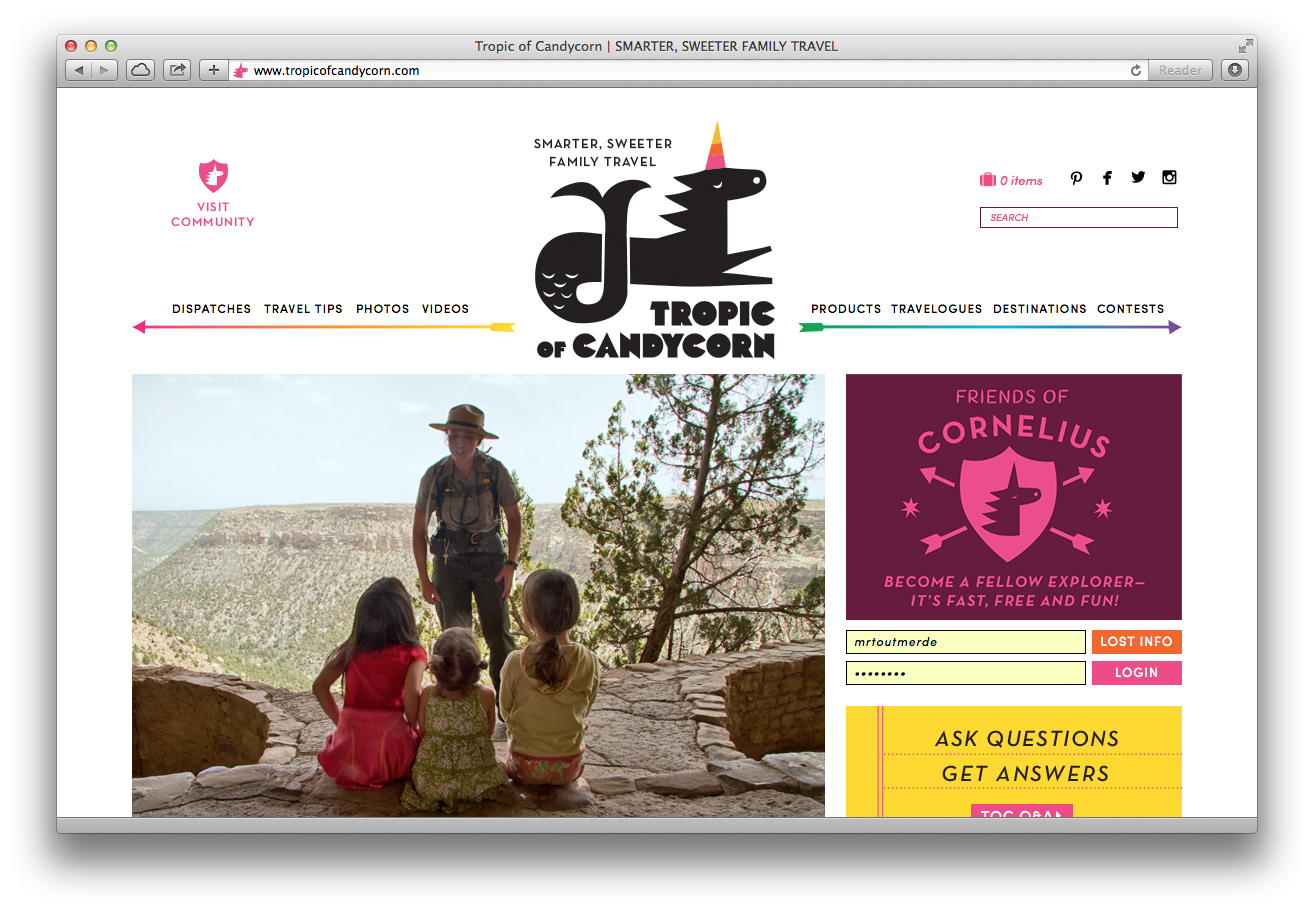 Tropic of Candycorn
CLIENT:
Erynn Montgomery, Owner
TOOLS:
CSS, HTML5, JS, PHP, WordPress
URL:
http://www.tropicofcandycorn.com/ http://www.tropicofcandycorn.com/
I recently completed a large family travel site that had a lot of complex, moving pieces that we needed to make easily understandable for the community that would be using it. I setup a number of custom post types, some containing regular articles, some galleries, some videos, and some ratings. The travelogues type in particular required a high level of custom, backend programming to meet the requirements of multi-day posting and ordering of each. In addition, I created a user registration and profile system with varying access levels and roles.