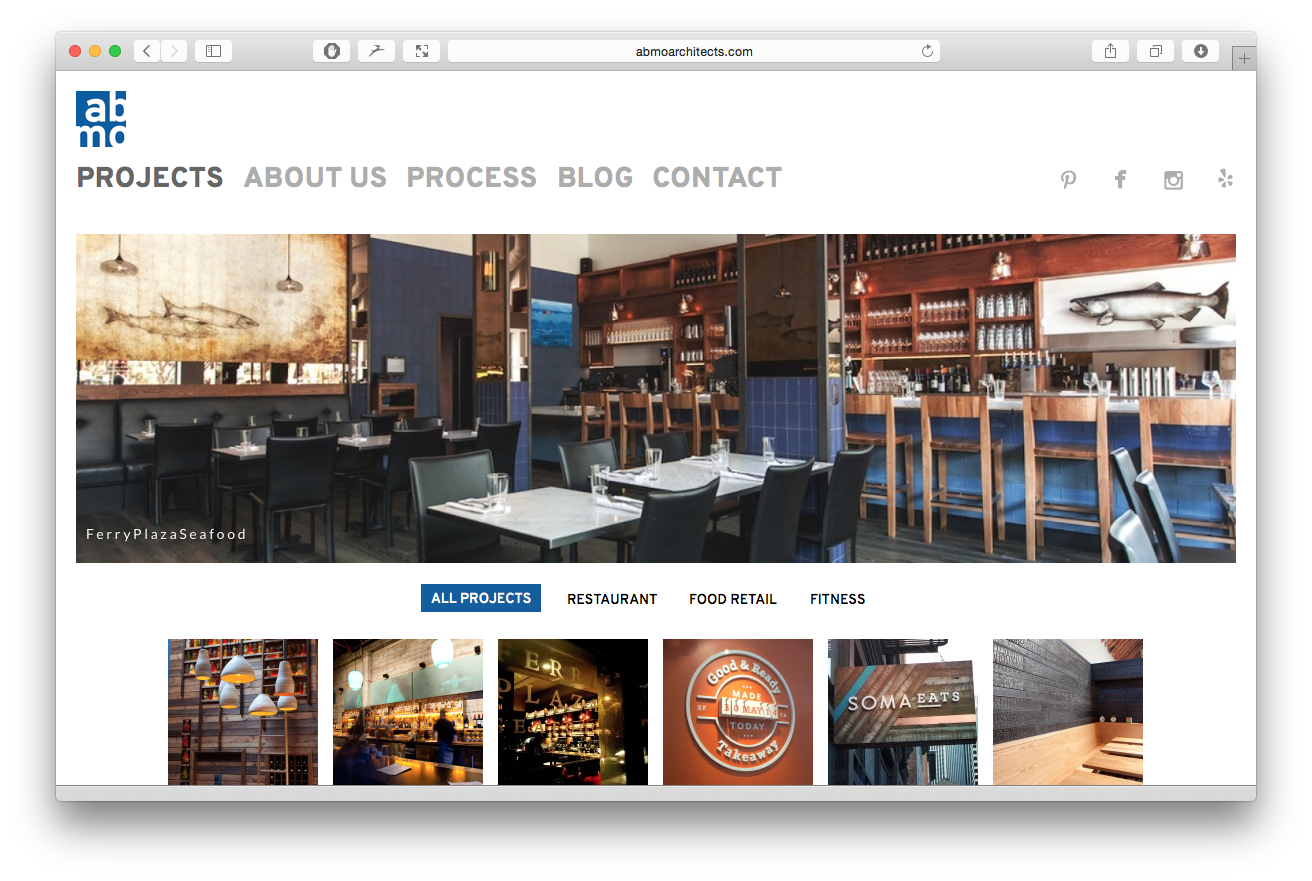 ABUEG MORRIS ARCHITECTS
CLIENT:
Marites Abueg & Keith Morris, Architects
TOOLS:
CSS, HTML, jQuery, JS, PHP, WordPress
URL:
http://abmoarchitects.com/ http://abmoarchitects.com/
I have done a variety of work for Abueg Morris Architects over the years, everything from networking and office hardware and software setup to websites and servers of all kinds. I migrated their email and web server systems to a new host with a much lower annual billing and more flexible service. Most recently, I worked with Marites to redesign and build their new website.