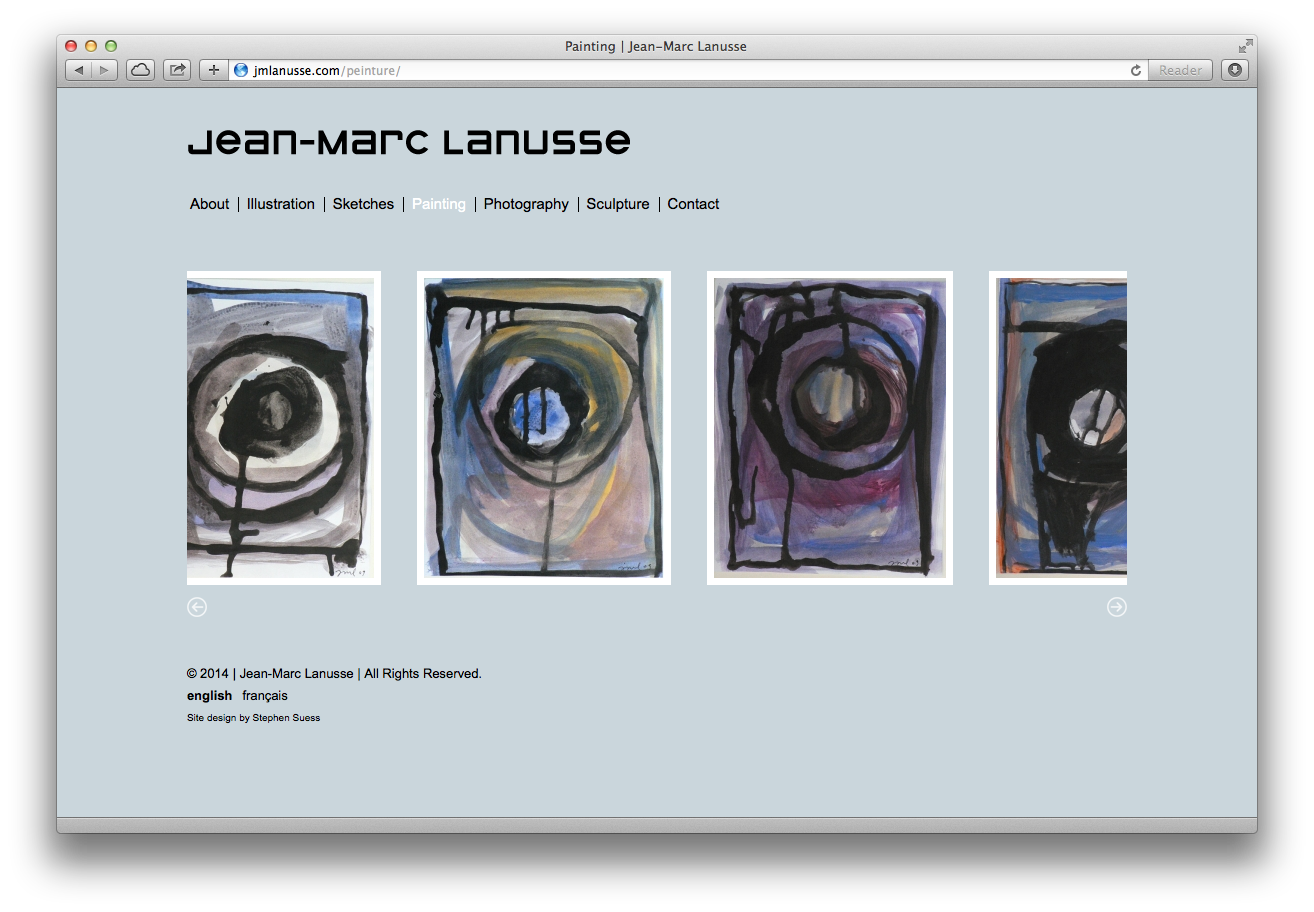 JEAN MARC LANUSSE WEBSITE
CLIENT:
Jean Marc Lanusse, Artist
TOOLS:
CSS, HTML, jQuery, JS, PHP, WordPress
URL:
http://jmlanusse.com/ http://jmlanusse.com/
Jean Marc is an artist who lives in France. He needed a site to show off his wide ranging work and wanted the site to be bi-lingual. Using WordPress as the base system, I created a site and galleries that he can manage himself. New galleries are easily added within the custom template I built for him.