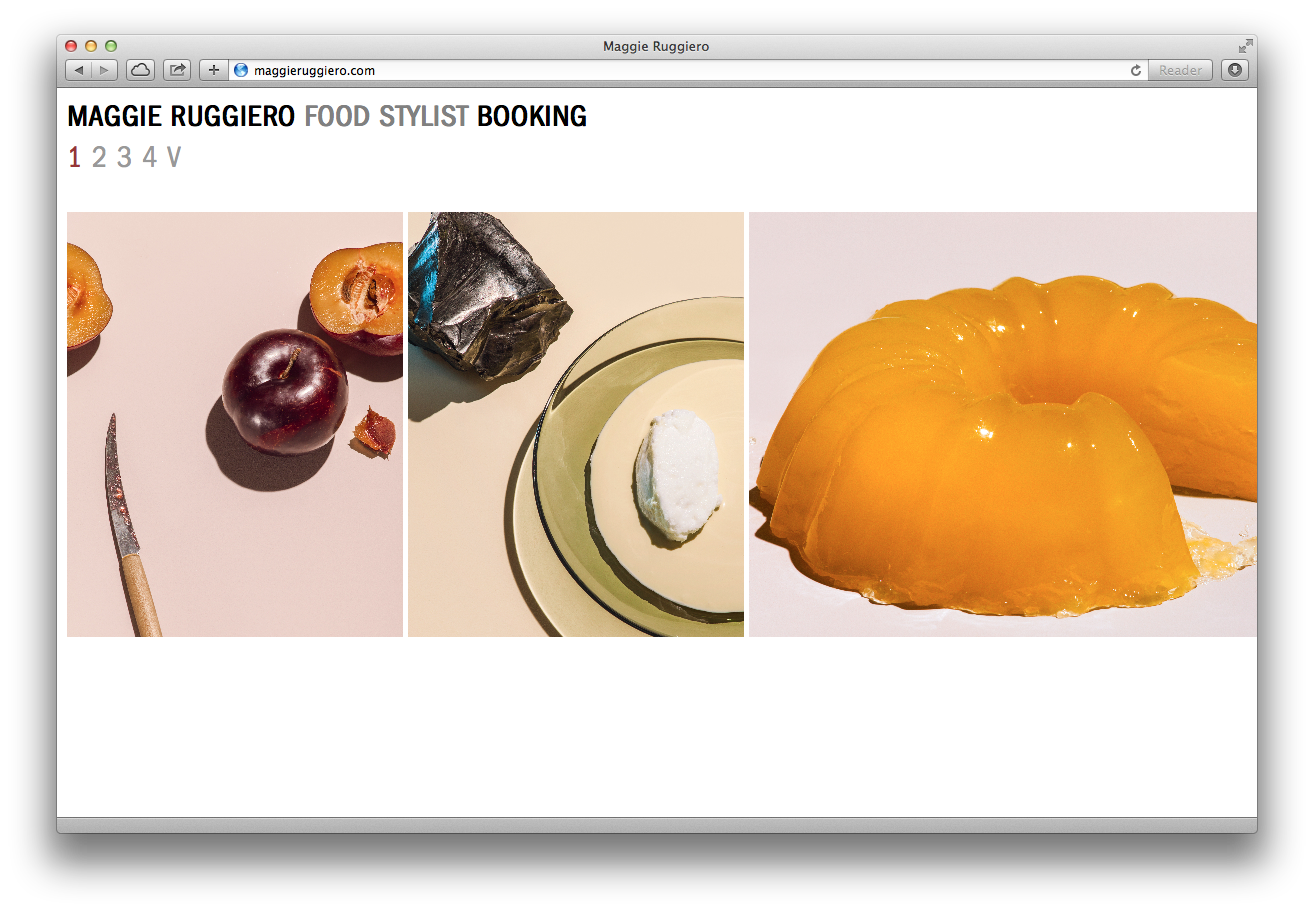 MAGGIE RUGGIERO WEBSITE
CLIENT:
Maggie Ruggiero, Food Stylist
TOOLS:
CSS, HTML, jQuery, JS, PHP, WordPress
URL:
http://maggieruggiero.com/ http://maggieruggiero.com/
Maggie had an existing design that she loved, but was unable to do any updates without contacting a programmer. I rewrote her site as a WordPress template, improved the loading performance, and added in a few extras like fade ins and hidden notes that reveal themselves on rollover. Recently I expanded her website with a mobile template and improved video section.