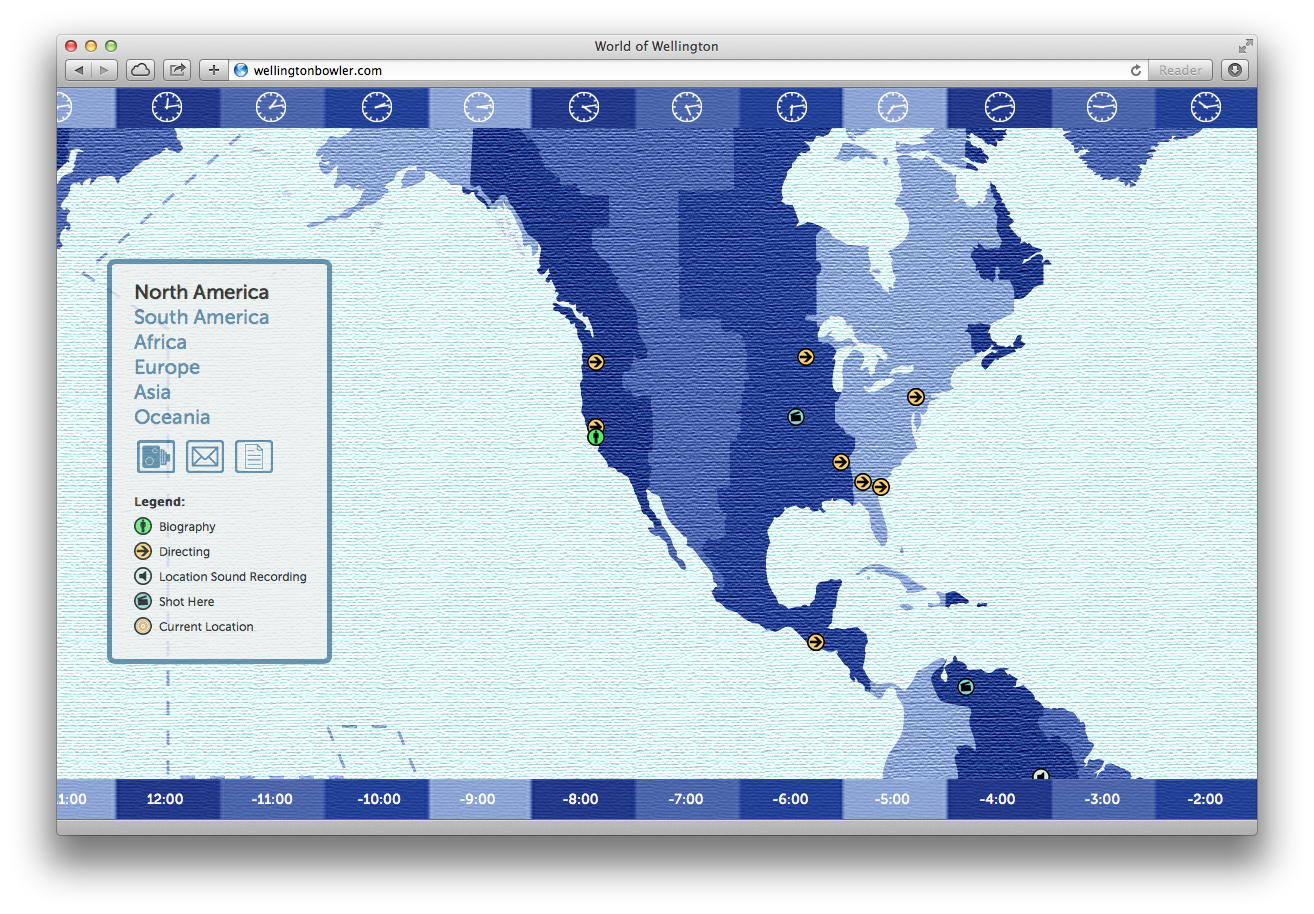 WELLINGTON BOWLER WEBSITE
CLIENT:
Wellington Bowler
TOOLS:
CSS, HTML, jQuery, JS, PHP, WordPress
URL:
http://wellingtonbowler.com/ http://wellingtonbowler.com/
Wellington is a filmmaker who has worked all over the world. He has worked in so many places in fact, that it gave me the idea to organize his work by using a map. And because I wanted to give him an easy way to update everything, I built this site on a base of WordPress. Wellington adds a simple post and coordinates for where things fall on the map.